First Responder Awards
Mayor Muñoz-Schnopp presents award to Rocque Lopez, Jr. as Penelope King looks on.
S

ince 1971, the good people of Hueneme Bay have honored our first responders with annual awards.  Originally an effort of the Kiwanis Club, the program has more recently been taken over by the Carefree Living Association.
Mayor Sylvia Muñoz-Schnopp and Board President Penelope King presented this year's awards to Senior Police Officer Roque Lopez, Jr., Federal Fire Engineer Torrey Lee Anderson, and Gold Coast Ambulance Paramedic Philip Keyawa.
Senior Officer Lopez is described as "a consummate police professional whose superb follow-up investigations and courtroom testimony has led to the successful prosecution of literally hundreds of dangerous criminals."
Engineer Anderson has served on Naval Base Ventura County since 2007.  He is noted for taking on "numerous projects above and beyond his current position." He established a training program for newly hired firefighters, handles purchase requests, and is "one of the very first Live Fire Instructors."
Paramedic Philip Keyawa was one of the first responders to the Metrolink collision with a truck last February.  He "managed the medical communications position and guided twenty-eight patients to the appropriate hospitals within Ventura County. His professionalism and calm demeanor led to a successfully managed incident."
Philip Keyawa with Orvene Carpenter
Sylvia Muñoz-Schnopp and Tom Larkin share a laugh.
---
SCE to Invest in PH
I
n response to queries from the

Port Hueneme City Council

,

Southern California Edison

has informed the city that it plans to replace nearly six miles of cable in the areas of Channel Islands Boulevard and Pleasant Valley Road. Work is expected to be completed in the 2nd and 3rd quarters of 2016. 
SCE pledges to spend approximately $500,000 per year for maintenance in the Port Hueneme area.
---
Navy Exemption on Track
The National Defense Authorization Act (NDAA) passed by Congress maintains the existing exemption for Naval operations in the Pacific Test Range regarding sea otters.
As a part of the Federal program to relocate a population of sea otters to the Channel Islands, the Navy was granted an exemption to environmental law protecting the otters.  Without such an exemption, operations in the Pacific Test Range could be delayed or jeopardized all together at the cost of millions of dollars and concomitant effects on national defense.
The relocation program was ended and deemed a failure when most of the otters did not remain in their new locations. With the ending of the program, the Navy's exemption also ended.
Bipartisan support from Congressmembers Steve Knight and Julia Brownley succeeded in including Range protection language in the NDAA.
The President has threatened to veto the Authorization Act over issues related to funding the Overseas Contingency Operations fund. The Administration believes that the OCO is being used as a means to avoid complying with Congressionally mandated spending caps.

---
Brick Wahl
Sometimes Words Work
S

o we watched an inspired, passionate

Phil Ranelin

set at the Watts Towers Jazz Festival on Sunday; it swept the crowd despite the amateur antics of the sound guy. Wonderful stuff.

Pablo Calogero does amazing things on the soprano sax without ever venturing into the overwrought preciousness that afflicts that horn. What a wonderful player.

Phil's trombone playing is like expressionist watercolors, gorgeous and imaginative and just a tad out, and the alto player whose name escapes me was superb as well, just a hint of dry, a fine soloist.

Don Littleton was on drums, good as always and smiling as the bassist nailed it over and over…I'm afraid I wasn't being a journalist–been avoiding it–and got neither his name nor the pianist's.

The soundman somehow lost all power to the PA halfway through the set so the horn players had to really belt there for a stretch, it worked. Eventually the mics came back on (though the soundman didn't seem to tell the musicians…who had to figure out which were live and which dead all by themselves….)

Then we headed way out to Altadena for a BBQ and ran into Winston Byrd in the local Ralphs. He was shopping, not blowing high notes on the trumpet–that would have woken up the customers–but jazz, apparently, is everywhere. Or jazz musicians are everywhere.
As are words.
Kamau Daooud was the emcee, if he read any of his own superb stuff ("each morning i read the newspaper/ and weep into a pot of coffee/ i muffle my whispered screaming/ with the music of the masters/ i find religion there/ rocking in ecstasy/ to the heartbeats of loved ones") I missed it. (Look for The Language of Saxophones. I treasure my signed copy.)
But I did have my mind blown by a poet at Watts, which doesn't happen often.
Los Angeles Poet Laureate Luis J. Rodriguez read a couple pieces–great stuff, it's no wonder he got that primo gig (and he had them memorized, which amazed me). But it was his son Ramiro who really zapped my cerebral cortex.
Maybe because a relative brought on stage is usually a comparative let down, I could not believe how good this Ramiro was. Pop's stuff is widely available but the son is unknown. I'd love to hear more of him.
There was this propulsive narrative that put you right there in the scene he was describing (and not a pretty scene, either) and kept you moving and on edge, and the imagery was so vivid, and the emotion so real, the fear and fearlessness, the hate and anger, and a disassociated ability to describe it all from a resigned point of view, as if he were in it and observing it simultaneously, it was stunning.
Father's intense pride in his son's verse was obvious and no wonder. Both had similar, horrific life paths (see dad's website for details) seemingly reversed completely by poetry. I never thought that actually happened. Terrific stuff and a great follow up to Phil Ranelin's brilliant performance. Even the audience listened with equal intensity. Sometimes words work, I guess.
Anyway the BBQ was a nice family affair when we got there. Perfect in the heat. The moon, looming large, turned blood orange and disappeared. We watched.
Altadena was hushed, even the birds silent, only the idiot tree frogs kept up their songs. Eventually the families had to take the kids home and tuck them into bed, and the responsible people–now responsible, though once thoroughly ill behaved–went home soon after, tucking themselves into bed. The morrow was a school day. All that remained were a handful of freaks and cultural reprobates at one table, laughing into the wee hours, unrepentant.
---
Briefs
"I Am a Victim of Russia's Kleptocracy"
What it's like to run a business in Putin's Russia.
http://en.delfi.lt/opinion/opinion-i-am-a-victim-of-russias-kleptocracy.d?id=69166618
Thinking of Rooftop Solar?
The City of Port Hueneme has inplemented a streamlined permitting process for small residential rooftop solar energy systems.
http://www.ci.port-hueneme.ca.us/civicalerts.aspx?AID=224

You Can Be an Astronaut!
Seats on Richard Branson's Space Ship Two sell for a mere $250,000.
http://www.aopa.org/News-and-Video/All-News/2015/October/pilot/f_space

---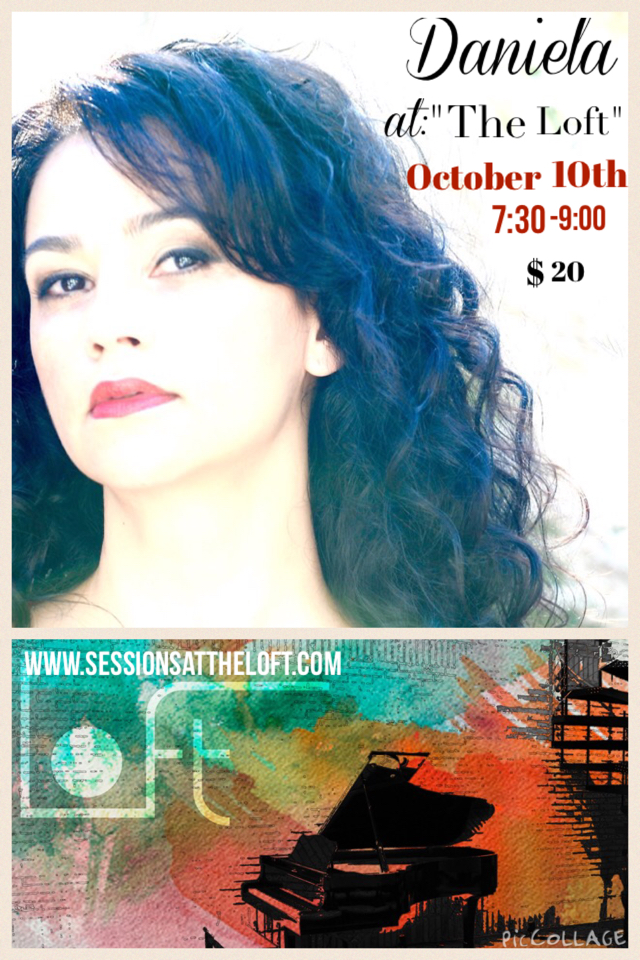 Saturday, October 10, 2015 from 7:30 PM to 9:00 PM (PDT)
Sessions at the Loft
2465 Ventura Blvd
Camarillo, CA 91310
If you could fuse together the lush, rich, vocal style of the great female jazz singers from eras gone by with the current sound of jazz today…
Come join us at Sessions at the Loft Saturday, Oct. 10 at 7:30-9pm to experience beautiful jazz singer, Daniela Spagnolo. This gifted artist captures the attention of audiences as she tells stories with her brilliant original songs and exquisite voice.

---
---
Copyright 2015 The Hueneme Pilot  All rights reserved.
Our mailing address is:
editor@huenemepilot.org
516 Island View Circle
Port Hueneme, California 93041
J. Sharkey, Editor and Publisher